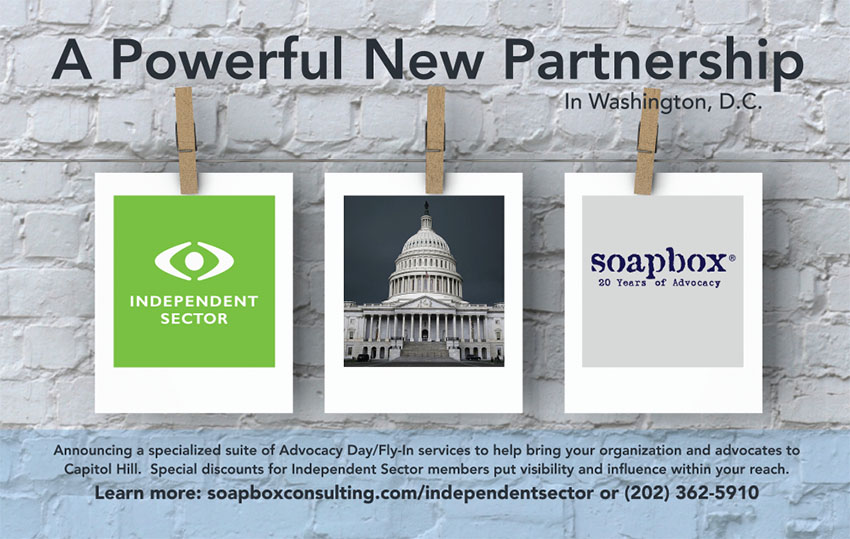 Soapbox Consulting has created an exciting new partnership with Independent Sector to make it easier to strategically and professionally bring the voices of our organizations, clients, and staff to decision makers on Capitol Hill.
We have created a turn-key suite of Advocacy Day/Fly-In services for the Independent Sector Network.
Capitol Hill meeting scheduling
User-friendly individualized schedules
Real-time mobile tool for preliminary schedules, day-of-event updates, documents, and more
Easy feedback and photos engine
On site Help Desk
Interactive advocacy training
Event consulting on planning and strategy, printed materials, and messaging (if desired)
Special discounts for the Independent Sector Network
The Independent Sector Network can save up to 20%. Please call or email for details and/or a virtual tour of our services.
Christopher Kush
(202) 362-5910
kush@soapboxconsulting.com