Who We Are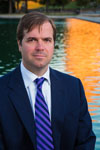 Christopher Kush, MPP, CEO / Author
As CEO of Soapbox Consulting, Christopher Kush has trained hundreds of thousands of citizens from all over the United States to effectively influence Congress, state, and local governments. He has helped design sophisticated key-contact networks, lobby days, and grassroots training programs for many national associations including the American Cancer Society, Human Rights Campaign, Easter Seals, Goodwill International, United Way Worldwide, and the American Wind Energy Association. Mr. Kush is the author of three books on grassroots organizing including Grassroots Games (ASAE, 2002) and, most recently, The One-Hour Activist: The 15 Most Powerful Actions You Can Take To Fight for the Issues and Candidates You Care About (Wiley, 2004). He has appeared on National Public Radio, ABC and Fox-news affiliates, C-SPAN's "Book TV," and in U.S. News & World Report, The Los Angeles Times, and on the Sirius Satellite Radio Network. Christopher holds a Masters Degree in Public Policy from Georgetown University.
---

Angela Taylor, Senior Vice President
For nearly 15 years, Angela Taylor has helped cultivate effective grassroots events and campaigns for a wide range of Soapbox Consulting clients, and has spearheaded Soapbox's state and district advocacy campaigns for clients including the American College of Emergency Physicians, the American Congress of Ob/Gyns and the US Travel Association. In addition, public service announcements and corporate videos she has produced for City of Hope National Medical Center, the UCLA School of Law and the American Psychological Association have garnered a total of nine Telly awards. Angela is a graduate of Carnegie Mellon University.


---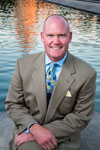 Kevin Schultze, Vice President, Congressional Relations
Kevin Schultze has been working directly with advocates and Capitol Hill staff for nearly ten years, following 15 years as an Emmy-nominated television news reporter, which prepared him to work quickly and efficiently to produce successful events for Soapbox clients. He oversees the Congressional Relations department at Soapbox, which schedules more than ten thousand face-to-face meetings between constituents and their Members of Congress every year. By building trusting relationships with advocates, he has facilitated the growth of client lobby days and site visits, including Human Rights Campaign, Goodwill Industries, Leading Age and Easter Seals. Kevin is a graduate of James Madison University and holds a Masters Certificate from George Washington University.
---

Megan Holdren, Senior Manager, Congressional Relations
Megan brings over 15 years of experience in member-relations and events management to Soapbox's Congressional Relations division. Megan has effectively organized advocacy events on Capitol Hill for groups including the American Heart Association, the ONE Campaign, and the American College of Surgeons. Before joining Soapbox, Megan was Production Manager at the communications firm GMMB, Inc., planning and implementing national press events. Megan is a graduate of Dickinson College.
---

Kate Marie Merrill, Manager, Congressional Relations
Kate has 5+ years of experience supporting non-profit organizations with development and event planning. Since arriving at Soapbox, Kate has led successful client advocacy days for organizations such as the American Heart Association and Southwest Airlines. Kate is a graduate of Marquette University and holds a Graduate Certificate from Georgetown University. She volunteers as a Catholic Charities team-lead and as the Vice President of the Marquette Alumni Club of DC.
---
View our client list